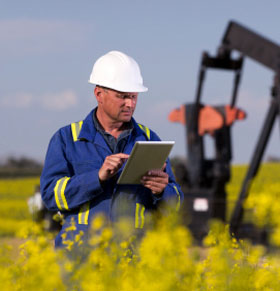 Profero Energy – Unrecoverable oil experts
Profero has proprietary technology that converts certain presently unrecoverable oil resources into valuable producing oil reserves. There are estimated to be 9-13 trillion barrels of oil but only around 1.5 trillion of these are estimated to be economically recoverable.
Unrecoverable oil largely refers to heavy oil and conventional oil remaining in the reservoir after standard production methods and established enhanced recovery techniques are exhausted. Provided the technical characteristics of the reservoir are suitable, the proportion of oil in place recoverable is anticipated to be generally substantially higher than that associated with established enhanced oil recovery methods.
The large quantities of proven but unrecoverable oil resources offers a more environmentally friendly potentially scalable supply in the challenge to meet global energy demand.